< Back
Facebook recently expanded their list of Custom Audiences types, which allows businesses to now target even more categories of people that had prior interactions with your Facebook content. These include those who'd spent a certain amount of time on your website, viewed extensive ads (like Canvas ads), sent you an FB message, opened but didn't submit your lead forms on FB, and so on.
The fact that Facebook has been gradually improving their ad offerings  to better cater to marketing funnel ROIs  — from awareness to consideration to conversion — is definitely good news.
So, what's the big deal about these changes?
Facebook and the marketing funnel
Simply put: companies did not see much tangible value in integrating Facebook into their marketing plans or how it could be paired with other on/offline channels to fulfil business objectives. However, with these new changes, it is now easier to see how Facebook can be used in conjunction with other channels to nudge online audiences down the funnel, besides being just another vehicle for driving awareness.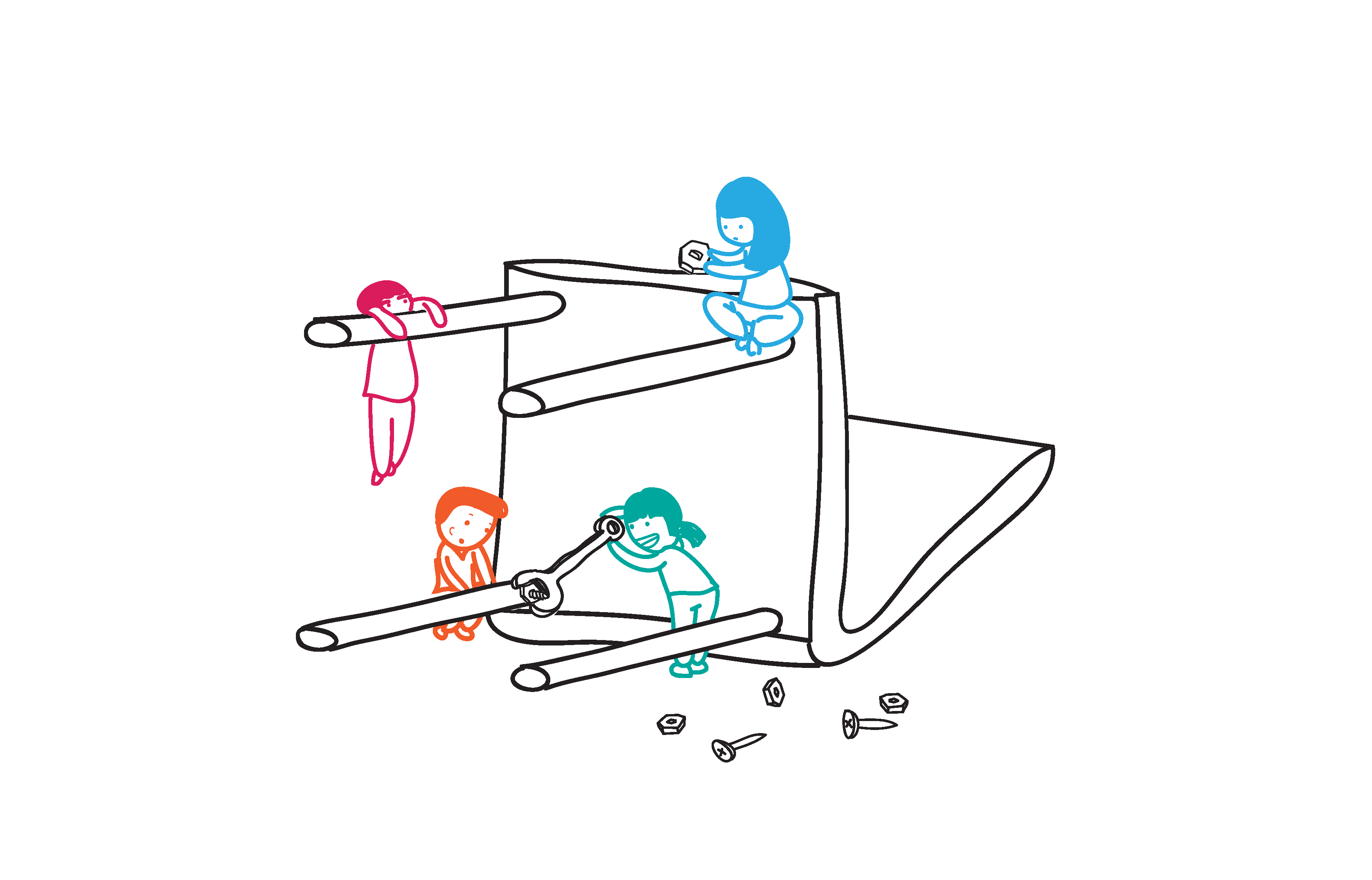 How then can you harness the potential of Facebook? Here're 3 steps to get you started:
1. Map out Facebook in relation to your other marketing channels
Facebook has to be integrated with your other marketing vehicles for your business to realise its potential. Before you can turn strangers into visitors, then into leads and eventually into clients, you'd have to first return to the drawing board to map out all your marketing channels and available strategies and tools.
Consider these questions as you do so:
What role does Facebook and all your other web/social media platforms play in your business?
What is your traffic flow like?
Where can Facebook come in to support your business and other platforms?
How can Facebook help your target audience convert more easily?
2. Sieve out key metrics that are useful for your business
Not all metrics are equally important. Based on the previously identified role of Facebook for your business, decide on appropriate social media metrics to be used for goal-setting. Which ones actually matter to your business now?
These goals should be reviewed at each phase of your business. For example, though impressions and reach would be relatively important if your business has little existing brand equity, the importance of these goals would decrease over time as you grow and engage your audiences.
Also, determine what different types of social interactions mean for your brand. What does a 3-second video view mean for you? How about a 10-second video view? Which of these would your business consider to be ideal engagement at this point in time?
3. Make sense of your segmented Facebook audiences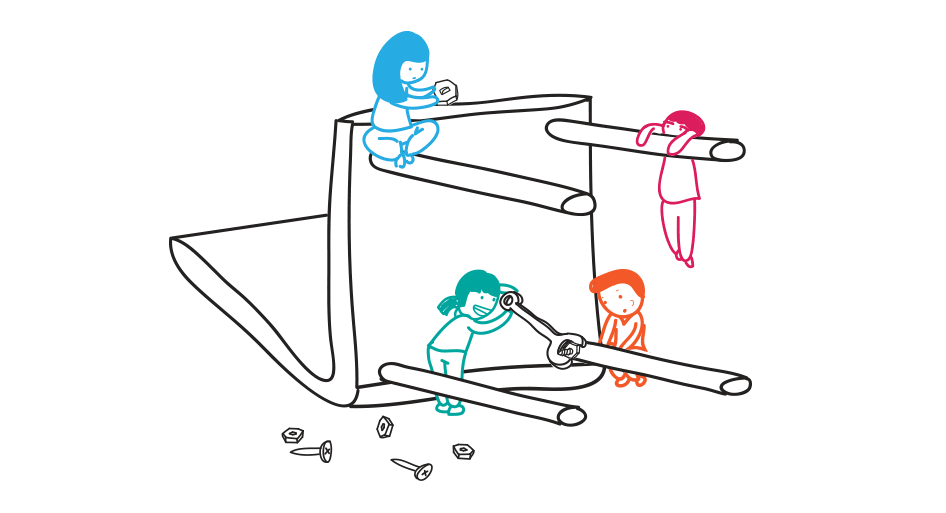 Apart from segmenting audiences by demographics, geography and interests, tools like Facebook Custom Audiences allow you to segment audiences based on their behaviour and inferred intent. The beauty of this tool is that it allows you to map these audiences onto:
· Stages in the consumer decision journey: Awareness, Consideration, Conversion
· Ad types based on Facebook's ad objectives: website traffic, post engagement, brand awareness, etc.
In your business, what kind of engagement qualifies a particular audience segment for each stage in the consumer decision journey? For example, what can you tell about the differing levels of interest for someone who's viewed your video till 100%, and another who dropped off at 25%? How about someone who visited your page, and another who clicked on a CTA?
Here's an example of how Facebook Custom Audience groups can be profiled and segmented according to the stages of the decision journey: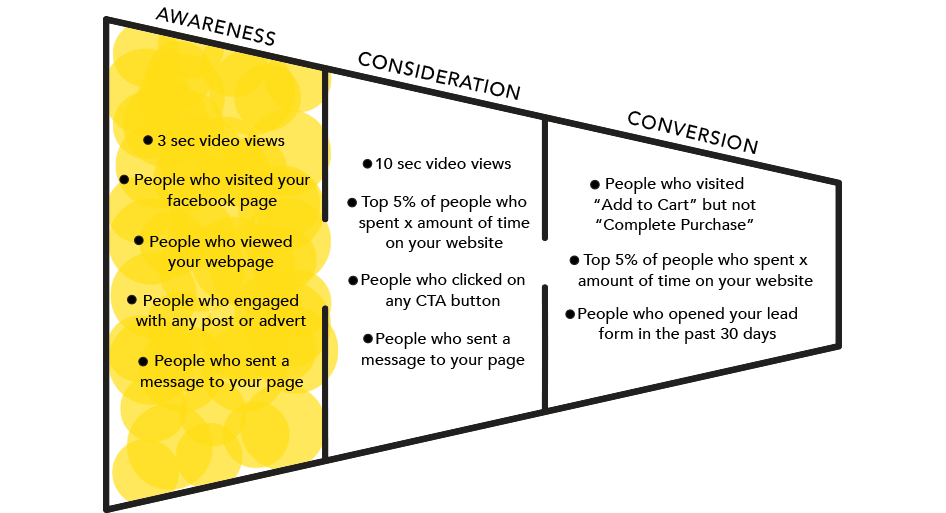 What can you then do to push these people further down the funnel? Simple — draw out a workflow, detailing the types of ads and the kinds of tailored messages that you can show them based on the stage of the decision journey that they are at. Do remember that the marketing funnel should never be looked at in a linear fashion!
Now it's your turn
While Facebook is becoming an increasingly integral part of driving real ROIs for business, its effectiveness is still very much dependent on understanding the real needs and wants of your target audiences. Do also check out our earlier blog post on social media templates that can help keep you on track!
With that, it's time to put the pieces of the puzzle together! Ping us at oh@helloakin.com if you're looking to develop a more holistic and long-term marketing strategy.
Written by Deborah Chiu
Updated by Miranda Yeo (Nov 2019)
Love what you read? Share this post!